INGLÉS un mapa del lenguaje® gives Spanish speakers exactly what they need at a glance with the most essential English words right at their fingertips. Asking for directions, ordering a meal or purchasing tickets, all in English, is simply a breeze! Special phonetics specifically designed for Spanish speakers make pronunciation easy. Light-weight and durable, it goes everywhere with ease—from the Empire State Building to the Golden Gate Bridge. It's a must-have for any Spanish speaker visiting an English-speaking country.
Hundreds of words and phrases you'll need most
Divided into key categories such as Asking Questions, Dining Out, Meeting People, Shopping, Sightseeing, Transportation and much more
Unique snap-open and fold design
Pronunciation is easy with special phonetics specifically designed for Spanish speakers
Ultra-thin (barely 1/8" thick) and light-weight (under two ounces)
Laminated for durability
Folds up like a map to slip easily into your pocket or bag
Full color, original artwork
Show less
English is spoken in . . .
view countries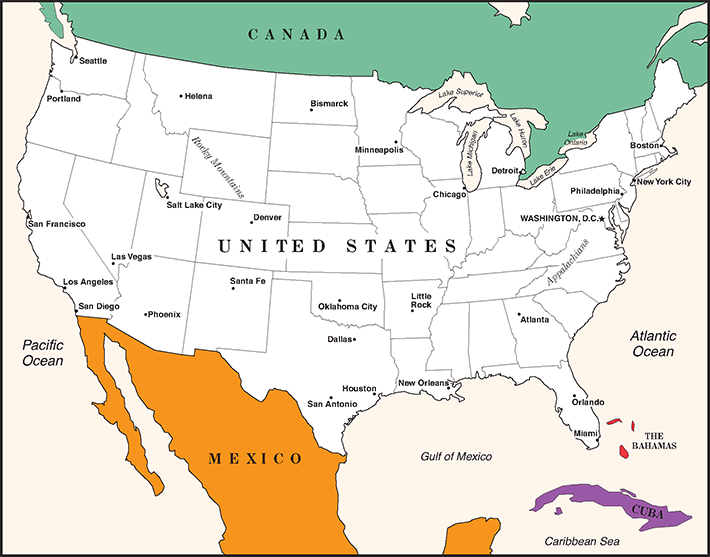 Product Details . . .
Publisher: Bilingual Books, Inc.
Author: Kristine K. Kershul
Language: English for Spanish speakers
ISBN-13: 978-0-944502-14-3
Edition: First
Publication Date: January 1, 2013
Series: Language Maps®
Format: Paperback
Product Dimensions: 4 x 11 inches
Category: Travel, Foreign Language Study
Available: Canada, from Raincoast Books


United Kingdom, from Gazelle Book Services
Show less
Product Details . . .
Show more