Planning a trip to Brazil? Then having access to the local language is a must and you'll want to take PORTUGUESE a language map® on all your travel adventures. This unique language guide gives you exactly what you need at a glance with the most essential words at your fingertips. Asking for directions, ordering an icy "caipirinha" and greeting the locals "bom dia" (bohm) (jee-ah) is more fun because you can say it in Portuguese. Perfect for any situation, take this Language Map® everywhere you go—from the white sandy beaches of Rio to the scenic views atop Sugarloaf Mountain.
Hundreds of words and phrases you'll need most
Divided into key categories such as Asking Questions, Dining Out, Meeting People, Shopping, Sightseeing, Transportation and much more
Unique snap-open and fold design
Pronunciation is easy with simple phonetics
Ultra-thin (barely 1/8" thick) and light-weight (under two ounces)
Laminated for durability
Folds up like a map to slip easily into your pocket or bag
Full color, original artwork
Show less
PORTUGUESE is spoken in . . .
view countries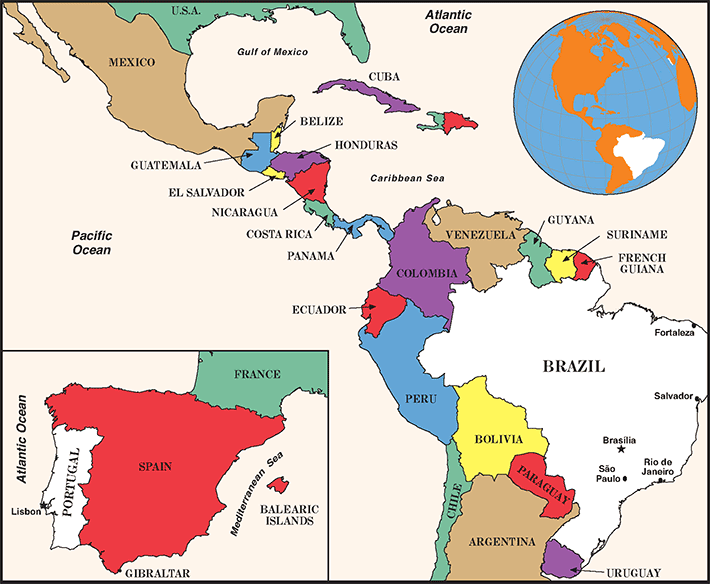 Product Details . . .
Publisher: Bilingual Books, Inc.
Author: Kristine K. Kershul
Language: Portuguese for English speakers
ISBN-13: 978-1-931873-79-6
Edition: Second
Publication Date: July 1, 2015
Series: Language Maps®
Format: Paperback
Product Dimensions: 4 x 10½ inches
Category: Travel, Foreign Language Study
Available: Canada, from Raincoast Books


United Kingdom, from Gazelle Book Services
Show less
Product Details . . .
Show more