The Francophone culture is rich and enchanting. You'll want to explore the cities, dine on local delicacies and shop at outdoor markets. This clever language guide is packed with the most essential words and phrases you'll need, and brilliantly organized so you can find it all at a glance.
With the French language right at your fingertips, shopping Rue Saint Honoré or historical Provence is much more fun. Interact with locals, order your meals, and find your way around town, all
"en français."
Take
FRENCH a language map®
on your travel adventures and experience
"la joie de vivre"
in the Francophone world!
Hundreds of words and phrases you'll need most
Divided into key categories such as Asking Questions, Dining Out, Meeting People, Shopping, Sightseeing, Transportation and much more
Unique snap-open and fold design
Pronunciation is easy with simple phonetics
Ultra-thin (barely 1/8" thick) and light-weight (under two ounces)
Laminated for durability
Folds up like a map to slip easily into your pocket or bag
Full color, original artwork
Show less
FRENCH is spoken in . . .
view countries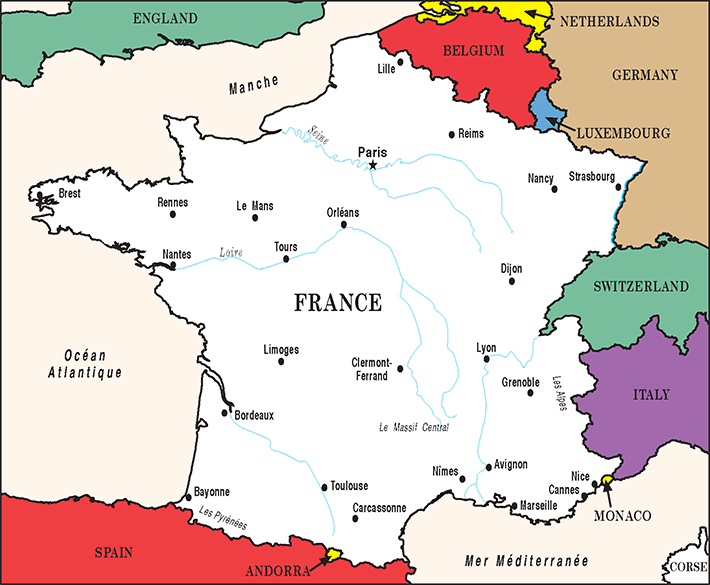 Product Details . . .
Publisher: Bilingual Books, Inc.
Author: Kristine K. Kershul
Language: French for English speakers
ISBN-13: 978-1-961873-73-4
Edition: Third
Publication Date: November 1, 2015, updated 2017
Series: Language Maps®
Format: Paperback
Product Dimensions: 4 x 10½ inches
Category: Travel, Foreign Language Study
Available: Canada, from Raincoast Books


United Kingdom, from Gazelle Book Services
Show less
Product Details . . .
Show more